Wisdom Teeth in Lake Charles LA
What are wisdom teeth?
Third molars are commonly referred to as wisdom teeth. They are usually the last teeth to develop and are located in the back of your mouth, behind your second molars. Their development is usually completed between the middle teenage years and early twenties, a time traditionally associated with the onset of maturity and the attainment of wisdom.
To read more about wisdom teeth view our informative pages below.
Do You Want Your Wisdom Teeth Removed?
If your wisdom teeth are causing you pain or you want to avoid future problems, contact our office to schedule an appointment.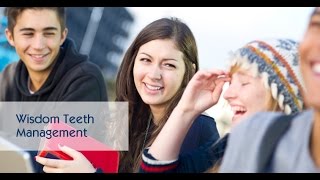 ---
Lake Charles Oral Surgery Specialists
5
out of
5
stars based on
58
Wisdom Teeth reviews.
---
Our Latest Patient Testimonial
Staff was amazing, Dr Boudreaux was absolutely amazing. 10/10 would go back again if I needed to
- Mackenzie K
Our Latest Patient Testimonial
Great care and experience… very friendly, knowledgeable and attentive.
- William J
Our Latest Patient Testimonial
Always super professional and caring
- Demi C
Our Latest Patient Testimonial
Everything was wonderful
- Douglas P
Our Latest Patient Testimonial
Doctor was very informative, staff was kind and considerate
- Parker H
Our Latest Patient Testimonial
I was surprised how quickly we were able to get an appointment. Service from everyone we dealt with was awesome! I would definitely recommend using them.
- Leah S
Our Latest Patient Testimonial
Staff was wonderful! Dr. Fisher was great and made my nervous teenager feel comfortable! Would definitely recommend Dr. Fisher for any oral surgery needs
- Reese C
Our Latest Patient Testimonial
Dr. Boudreaux and his team did an amazing job rom bing all four of my wisdom teeth. This is day two and I'm barely in any pain at all. His stuff are the best people ever, genuinely kind & caring for each patient. Very easy to get in the work very fast to get me scheduled in and I was in and out in no time. To top it off the day I got back Dr B himself took time out in his day to call and leave a voice mail checking on me and making sure I am good and have his time 24/7. Now how many dr offices around here you know that actually does all that! I will recommended and will go back(if anything needed) with out hesitation!
- Alison F
Our Latest Patient Testimonial
Dr. Boudreaux and the entire staff are very professional and thorough. Great job explaining all my options and performing the agreed upon solution. I would recommend anyone having issues with their wisdom teeth to not delay making an appointment Troy V
- Troy V
Our Latest Patient Testimonial
Every single person from the receptionist to the surgeon was extremely professional and kind. Everything was explained in great detail and every care was taken to insure my questions were answered and I was comfortable.
- Somer B
Our Latest Patient Testimonial
I have never been treated as wonderful as Dr. Boudreaux and the staff have treated me in any other Dr. Office, dental or not. Definitely dont want dental work done again but if I have to I'd choose LCOS.
- Celia L
Our Latest Patient Testimonial
Dr. Boudreaux and staff were extremely nice!! Everything went perfect even though i was so nervous. Would definitely recommend!!
- Meagan S.
Our Latest Patient Testimonial
This was my first surgery and I'm 35 years Old. I had anxiety going into this but Dr. Boudreaux and his staff were absolutely amazing and any doubt I had was erased. They talked to me and explained everything. I knew I was in safe hands. I wouldn't have wanted anyone but Dr. Boudreaux to perform the surgery. I can not say enough about the amazing staff!!
- Ashley J.
Our Latest Patient Testimonial
Great staff and ease of procedure! Derek did great after surgery. No problems.
- Derek D
Our Latest Patient Testimonial
Absolutely amazing staff from start to finish!! Highly recommend Dr. Boudreaux and his staff!!
- Michelle G
Our Latest Patient Testimonial
I've read the reviews and honestly the low reviews just aren't fair, the entire office was just Wonderful! I had to have a wisdom tooth pulled during the covid mess. The staff took serious care to keep them and myself away from all risk possible of covid, bringing papers to my car, opening all doors ext. All of the staff asked if I had any questions more than once. Dr. Boudreaux explained why my tooth was hurting and how he would remove it, also explained the condition of all my wisdom teeth. When I told him I'd really wanted to at least get both the lower ones out he was just fine adding more work in, so I asked about an upper that would be a problem eventually. He was happy to help with that also. The other upper he said he'd take out if I wanted but really felt it was very unlikely to ever be a problem, so dont tell me their money hungry! Afterwards he came back in after I was awake to see if I had questions and check on me. My nurse took me out to meet my ride and gave her all the instructions on care that were also given to me. And Dr. Boudreaux called me himself to check on me, go over care and eating instructions and offered again a chance to ask questions about any of the procedure. They even waited to take my partial denture out till I was asleep and put it back before I woke up, they could see that my denture is embarrassing to me so they took care of me with that too. No judgment at all!!! Pricing actually isn't bad for what your getting, 2 years ago another dr doing just one wisdom tooth under iv sedation was 300 more than this place so that's something to think about... I can't thank this place enough for the great care they gave me, special thanks to my "Leo" nurse for being Amazing!
- Sarah V
Our Latest Patient Testimonial
So I had an oral surgery performed today at this place and it was performed by Dr. Boudreaux. I must say, he and his staff were very courteous and very professional on both my visits. I was called with reminders of my visits and I was called by Dr. Boudreaux's office a few hours after my procedure was performed on how I was feeling. I did not answer and received a text following the call to ask on how I was doing. I responded and his office responded back. If you need wisdom teeth pulled or whatever you need done I definitely recommend this place. The professionalism and courtesy of this office was astounding.
- Jason C
Our Latest Patient Testimonial
The staff was absolutely wonderful! Super friendly and helped me schedule ASAP!
- Samantha L